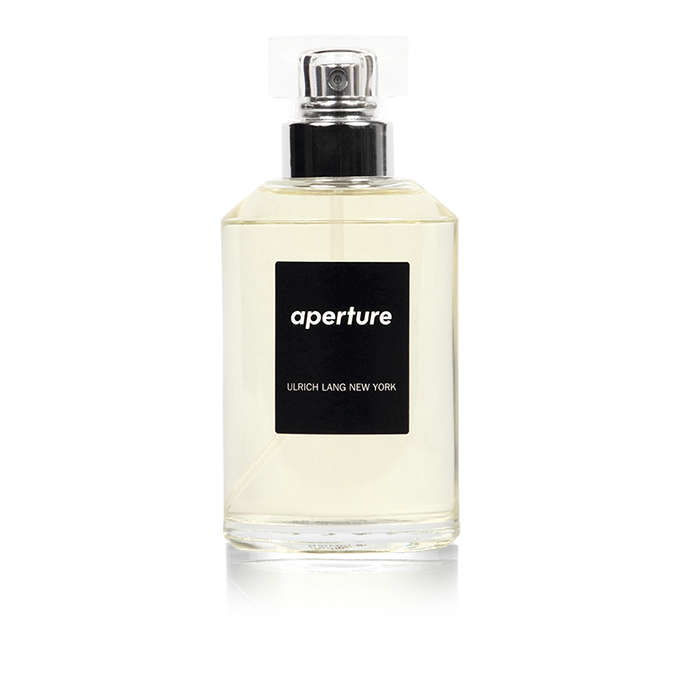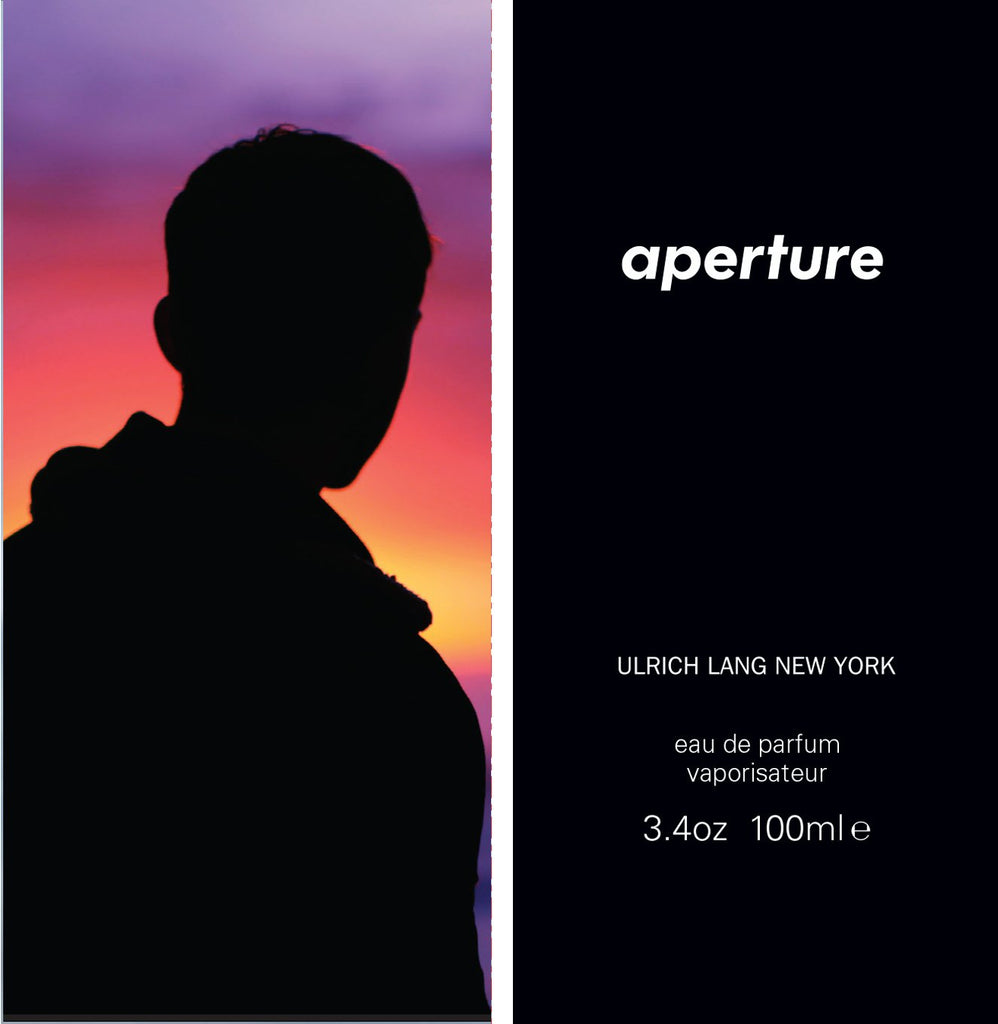 aperture
Introspective and complex.
100 ml / 3.4 oz
$200.00
$0.00
TOP
Aldehydes, Pink Pepper, Black Pepper, White Pepper
HEART
Tobacco, Jasmin, Cedarwood, hint of Muguet
BASE
Musk, Vetiver, Ambergris, Animalic Notes, Amber
Ulrich Lang New York Fragrances, the first of its kind to meld fine fragrance with contemporary photography, has created a new fragrance to support leading non-profit photography foundation, Aperture.
The fragrance, APERTURE showcases the work of contemporary photographer Olivia Bee.
Ulrich Lang and Aperture Foundation are committed to promoting the most inspiring work in contemporary photography, and Olivia Bee was a natural choice.
Having produced a notable body of work by the age of 19, her dreamlike series "Quiet" captures the warmth of APERTURE's fragrance.
Bee's photograph, featured on the packaging, depicts a silhouette of a young man against a bright red-orange and lavender sky.
The image reflects the complex, introspective and heady scent developed by Lang. A portion of proceeds will support Aperture Foundation's education programming.