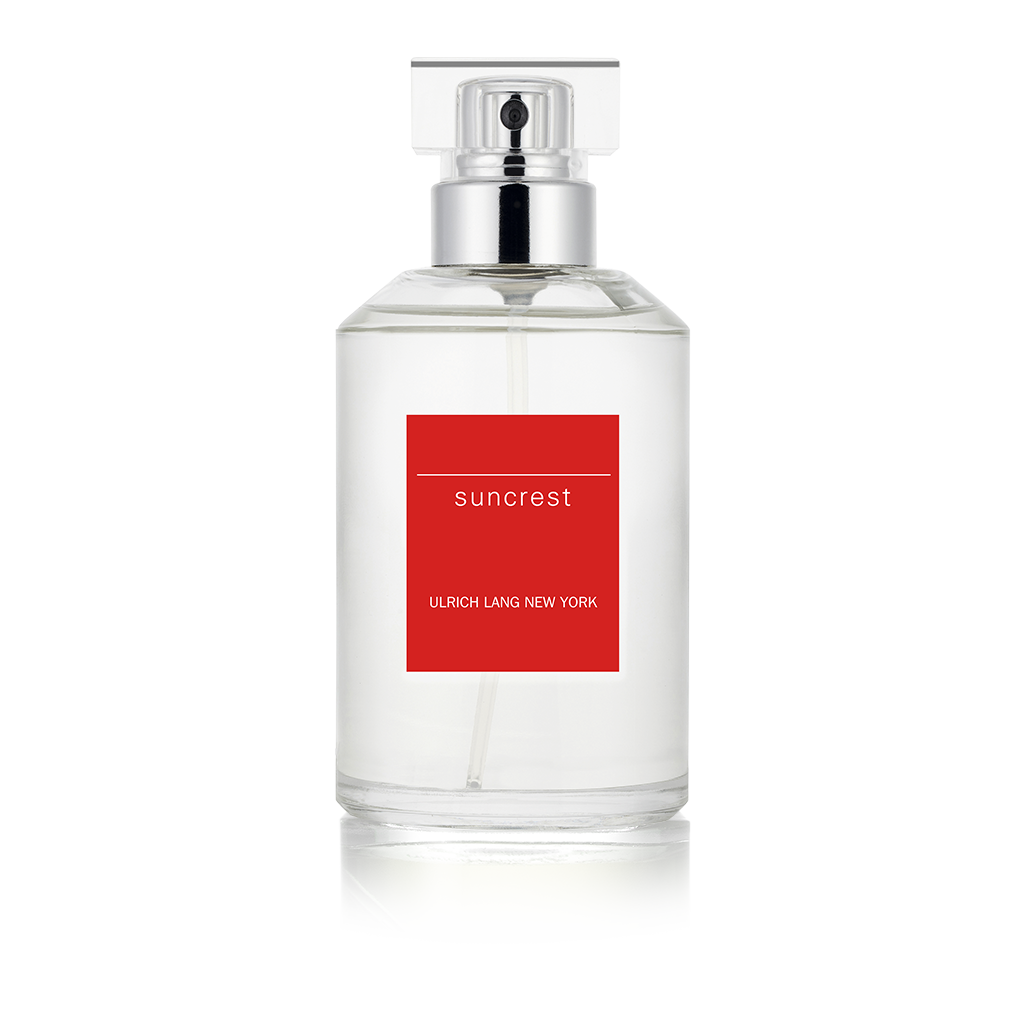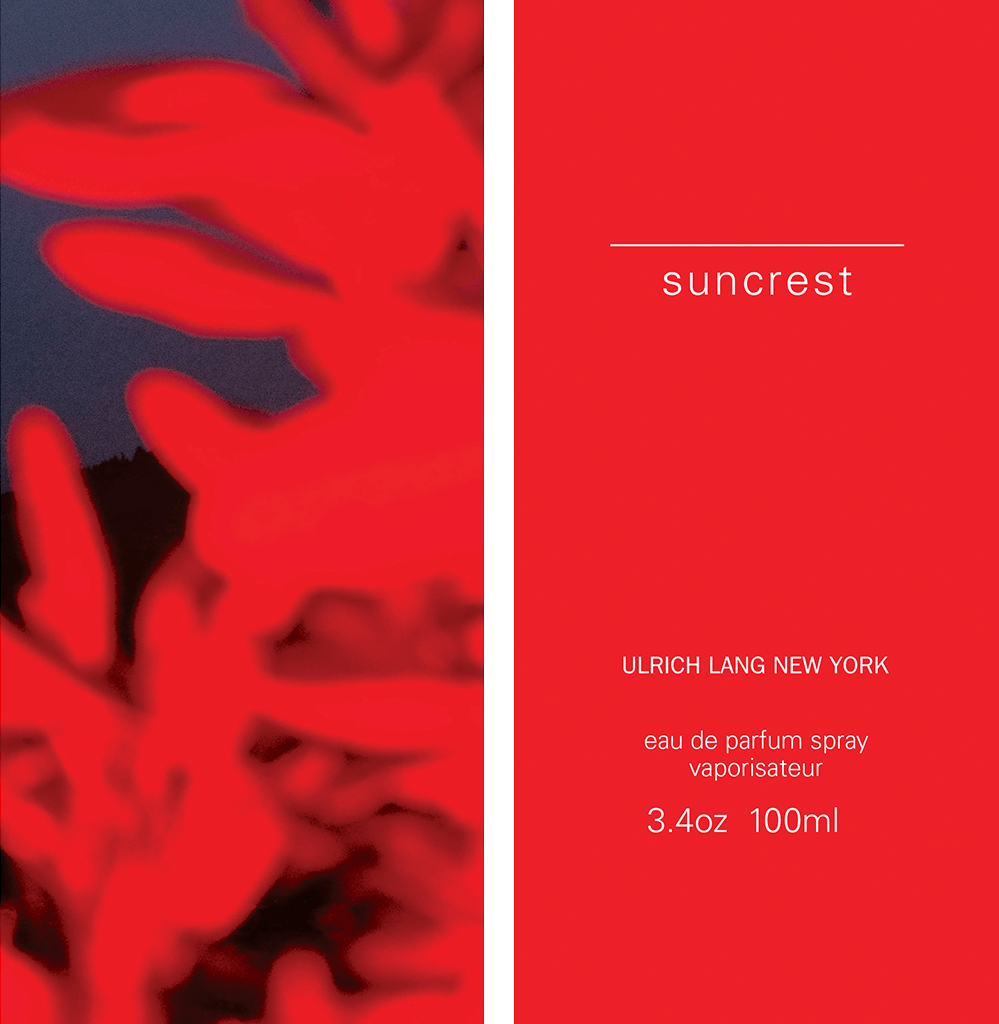 Suncrest
Optimism and eternal youth
100 ml / 3.4 oz
$185.00
$0.00
NEW
TOP
peach, black currant, Sicilian lemon
HEART
jasmine, lily of the valley
BASE
DreamwoodTM, cedarwood, ambrox
ULRICH LANG NEW YORK FRAGRANCES, the first brand known for fusing fine fragrance with contemporary photography, will release Suncrest in late Spring 2023.
The visual for Suncrest, shot by Oregon-based photographer Will Matsuda, depicts an abstract image of dense foliage in fiery reds inspired by Hanafuda cards, a nod to Will's Japanese culture.
The name Suncrest refers to a popular peach variety grown on America's West Coast. Many cultures across the globe revere peaches as a sign of immortality. The prominent peach note found in Suncrest captures a youth-like spirit that radiates optimism and playfulness.
Suncrest is a fragrance about happiness and is expressed through fleshy pulpy fruits, notably peach, black currant and Sicilian lemon blended with solar flowers ( jasmine and lily of the valley) and a base of creamy blond woods.
ULRICH LANG NEW YORK FRAGRANCES was created when former L'Oréal Executive, Ulrich Lang, partnered with longtime friend Britt Biegelsen. Contemporary photography has inspired the development and packaging of each fragrance in Ulrich Lang New York's product line. Each fragrance is composed of eclectic notes that artfully balance simplicity with sophistication. The brand has been a pioneer in niche perfumery and has a long history in luxury retail worldwide.
Will Matsuda is a Japanese American photographer and writer examining his culture, his family, and the environment. His work has appeared in The New York Times, National Geographic, and The New Yorker, among many other publications. His first photobook, The Potter Becomes The Pot, published by TIS books, brings together a series of photographs that is both apocalyptic and mystical. He is based in Portland, Oregon, where he was born and raised.